"The Bellevue family law attorneys at Humphrey & Associates see you as much more than just a 'case'. Rather, we treat you as a valuable person that we have the immensely enjoyable privilege of serving."

Vincent Humphrey, Esq.
Founder – Humphrey & Associates

we provide peace of mind
Bellevue family law attorneys Humphrey & Associates was founded on the understanding that anyone who is experiencing extremely difficult life situations like divorce or personal injury deserve high caliber, supportive, caring and just as important, affordable legal representation. After all, facing highly personal legal issues can be traumatic enough. Working with a lawyer shouldn't add insult to injury. We represent a broad range of clients, from large and small business owners, to technology professionals, to area dentists and lawyers and their spouses, to professional athletes and teachers. Justice is for everyone, not just for some.  
Working with our Bellevue family law attorneys brings you peace of mind, by allowing you to continue on with your life as we attend to your legal matters. Our compassionate service model includes flexibility with appointment scheduling and payment arrangements. Our representation style is flexible. This means we can either be aggressive towards your issue (if called for), or we can take more of a collaborative approach depending on the circumstances of your case and overall objectives.

We are available to consult with you in a private setting at a time that is convenient for you. As a client of the firm you will not just have an attorney, but a trusted advisor who is available for you when you need it most. We seek to build lasting relationships with all of our clients, offering you a friend in the legal community you can turn to with questions or concerns — even after the conclusion of your case. One of our greatest delights is friends and family referrals to this effect!

We use cookies
Cookie preferences
Below you may find information about the purposes for which we and our partners use cookies and process data. You can exercise your preferences for processing, and/or see details on our partners' websites.
Analytical cookies
Disable all
We use cookies to personalize content and ads, to provide social media features and to analyze our traffic.
Learn more about our cookie policy.
Change preferences
Accept all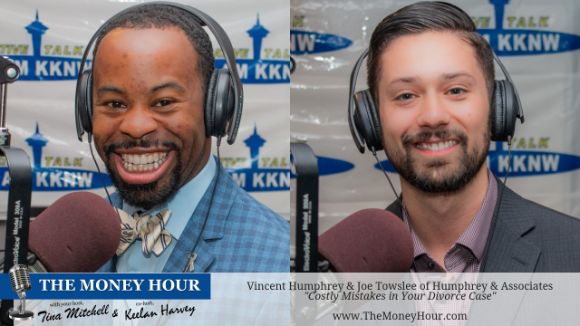 Costly Mistakes in Your Divorce Case: Vincent Humphrey & Joe Towslee
June 12, 2019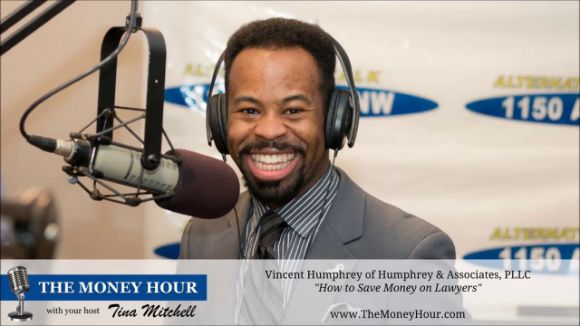 How to Save Money on Lawyers with Vincent Humphrey of Humphrey & Associates, PLLC
March 14, 2018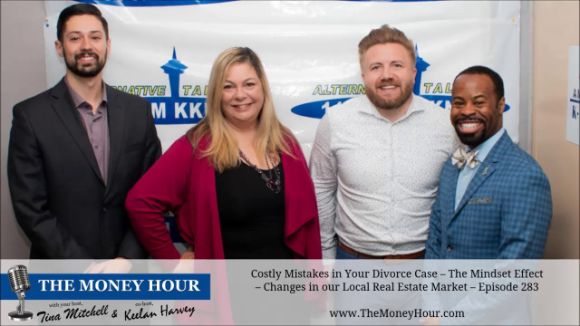 Costly Mistakes in Your Divorce Case – Mindset Effect – Changes in our Real Estate Market
June 12, 2019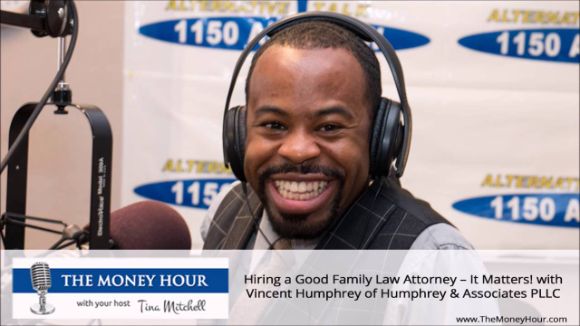 Hiring a Good Family Law Attorney – It Matters!
July 20, 2016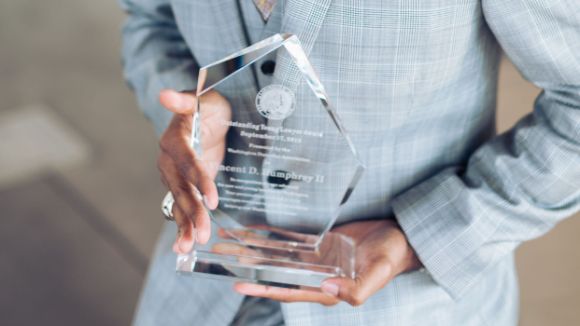 2015 WSBA Outstanding Young Lawyer Award – Vincent D. Humphrey II
September 22, 2015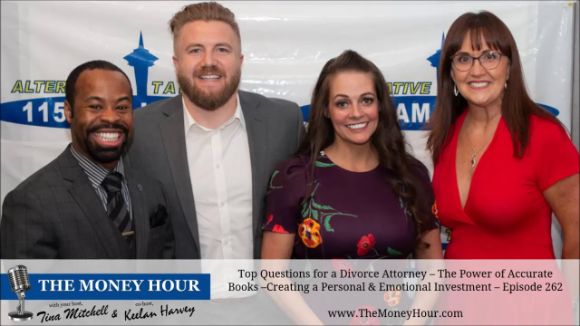 Top Questions for a Divorce Attorney - The POwer of Accurate Books - Creating a Personal & Emotional Investment
December 14, 2018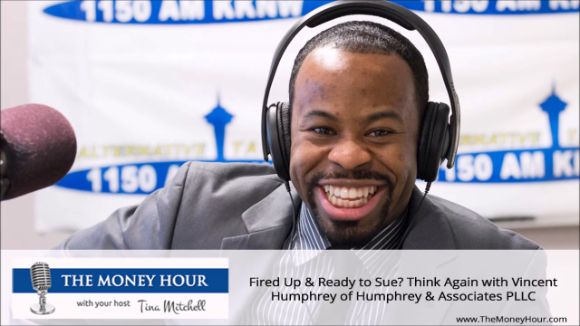 Fired Up & Ready to Sue? Think Again with Vincent Humphrey of Humphrey & Associates
March 16, 2017
HA Legal Team in the Media
Answers & Advice
We have been honored as frequent guests of KKNW's "The Money Hour" with host Tina Mitchell. Lawyers Vincent Humphrey and JOe Towslee offer their years of law experience to speak on matters such as how to find a good family lawyer, general court matters, family law issues, to real estate, rental markets, and money management.
Contact us
Address: 2018 156th Ave NE Bellevue, WA 98007
Practice Areas
Resources
© 2022 Humphrey & Associates. All rights reserved.